AnnMarie Article
Indian head massage, as the name indicates, originated from India and is a beautifully traditional practice that is now immensely popular amongst Western cultures. This is due to its simplicity and portability, that allows it to be utilised anywhere and everywhere, making relaxation and holistic wellness more accessible for everyone.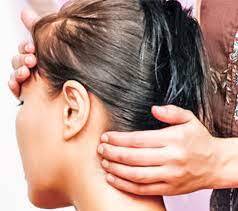 Ann-Marie recently completed an intense training course in the discipline and managed to achieve top marks.
We will soon be offering Indian Head Massage as a treatment in our well-being rooms, and adding this wonderfully relaxing therapy to our already extensive holistic and wellness therapies. Look out for our posts on social media.