Easy Homemade Skin Moisturisers for your Body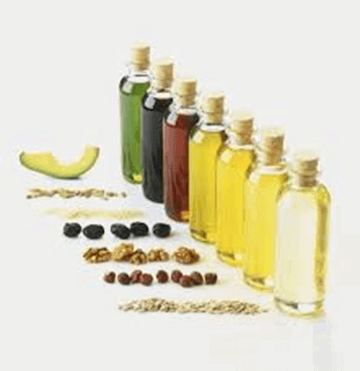 These recipes for natural DIY body oils and serums use only two ingredients – Carrier Oils and Essential Oils. Dilution of essential oils should be no more than 2% to carrier oil. See guide below:
10ml bottle – 2tps of carrier oil, 6 drops essential oil
15ml bottle – 3tps of carrier oil, 9 drops essential oil
20ml bottle – 4tps of carrier oil, 12 drops essential oil
30ml bottle – 6tps of carrier oil, 18 drops essential oil
Never use more than the suggested quantities – essential oils don't become more effective by using extra, in fact they may even have a negative effect.
Make your body oils and serums in small batches so they stay fresh
Keep oils and serums in dark glass containers out of sunlight and in a cool place
Natural preservatives are Vitamin E and Wheat Germ Oil – adding a teaspoon ((5ml) of Wheat Germ Oil or one Vitamin E capsule (1ml) will preserve your oil or serum for up to 6 months
IMPORTANT: When using essential oils it is vital that they are diluted in a carrier oil and not used neat on the skin. Essential oils can cause skin reactions if not diluted.
Choosing Your Carrier Oil
Choosing which oils to use is entirely up to you, however, to get the best results from your body oil or face serum always try and use an oil that's a right match for your skin type or targeted problem areas. See suggestions below:
Best Carrier Oils for your Skin Type or Problem Areas
Scars – Wheat Germ Oil
Stretch Marks – Sesame Oil
Wrinkles – Apricot Kernel Oil or Evening Primrose Oil
Oily Skin – Safflower Oil or Sunflower Oil
Normal, Itchy or Sensitive Skin – Sweet Almond Oil
Dry Skin – Sweet Almond Oil or Avocado Oil
Rough Skin – Olive Oil
Recipes for Oils & Serums
Sensitive Skin – 30ml bottle
6tsp (30ml) Sweet Almond Oil
12 drops Lavender Essential Oil
6 drops Neroli Essential Oil
Mature Skin – 30ml bottle
3tsp (15ml) Apricot Kernel Oil
3tsp (15ml) Sesame Oil
9 drops Rose Essential Oil
9 drops Sandalwood Essential Oil
Dry Skin – 30ml bottle
6tsp (30ml) Avocado Oil
9 drops Myrrh Essential Oil
9 drops Jasmine Essential Oil
Summer Oil – 30ml bottle
6tsp (30ml) Sunflower Oil
6 drops Neroli Essential Oil
6 drops Bergamot Essential Oil
6 drops Geranium Essential Oil
Winter Oil – 30ml bottle
6tsp (30ml) Olive Oil
9 drops Sandalwood Essential Oil
9 drops Juniper Essential Oil
Method
Place all the oils into your bottle and tighten the lid
Gently roll the bottle in the palm of your hand for about 30 seconds to mix
How to Use your Body Oil
Cleanse skin as normal
Apply a drops to your hands
Gently massage into skin , concentrating on problem areas