Crystal Facial Rollers - Jade or Rose Quartz Crystal Facial Rollers are a great addition to your skincare routine. Always ensure you source rollers containing high quality crystal stones.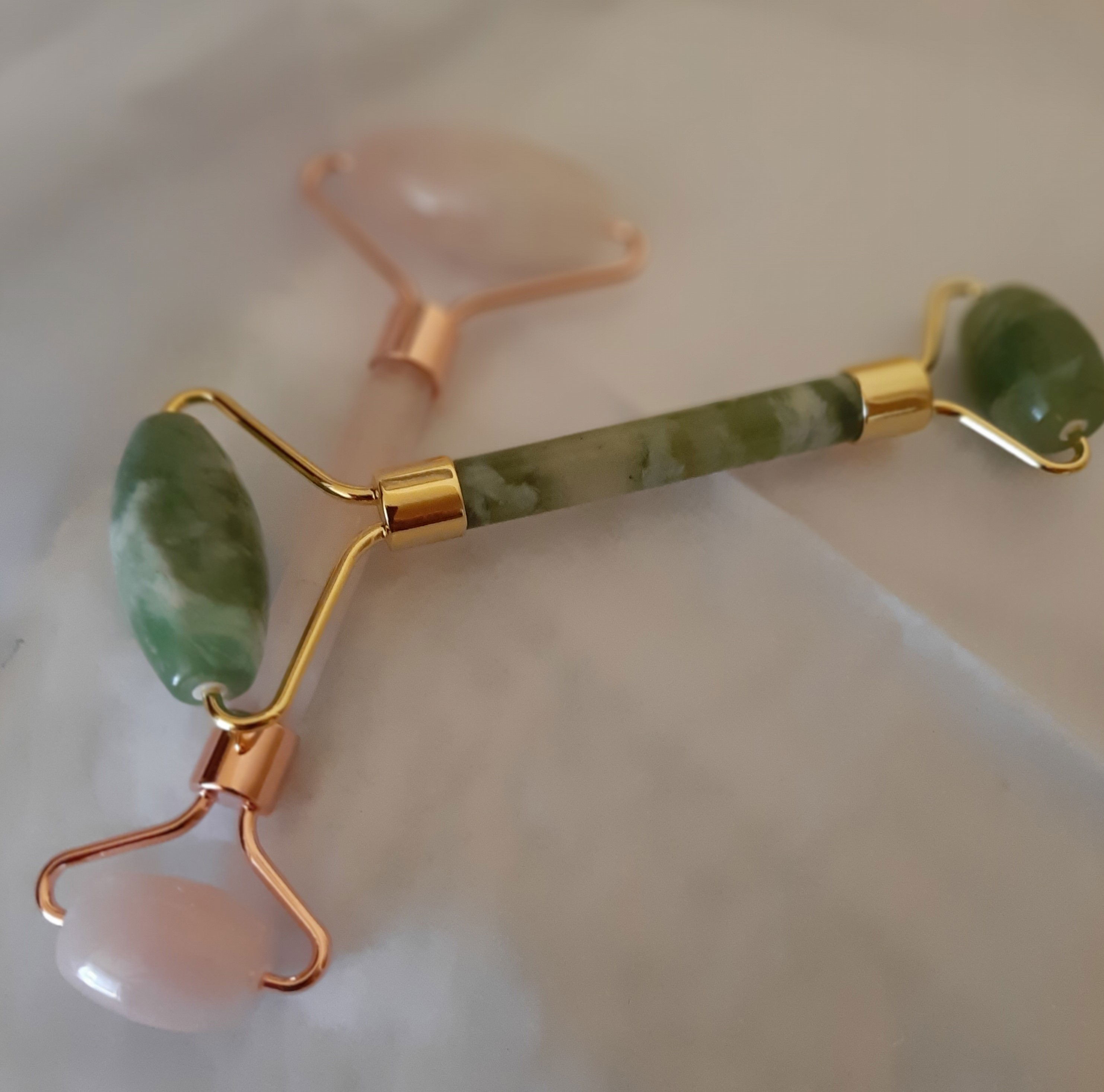 What They Do
Jade – for balancing, relaxing and soothing to boost circulation and blood flow
Rose Quartz – for calming, cooling and soothing – to help with rosacea, acne and skin prone to redness and irritation Using crystal facial rollers to massage the skin and promote lymph drainage helps to smooth the appearance of fine lines and wrinkles, tighten tired looking skin and reduce the look of puffiness for a refreshed youthful looking complexion.
How To Use
Apply your serum, moisturiser or facial oil as you would normally, then glide the roller in upward and outward motions across your face using light pressure.